10 Ways To Get Rid Of Blisters On Feet Fast
Blisters are one of the most common problems which can occur to anyone at any point of time. The foot area is mostly affected by its terrible effects. It is like a small boil that appears in the toe area. It contains a fluid-like substance inside. Excessive sweating and friction of new shoes usually cause blisters.
It is a dangerous disease and takes up to 5 to 7 days for healing. Never pop out a blister as this can lead to major infections in the foot. But if you are seriously bothered by the constant attack of blisters then go through our top 10 tips to get rid of blisters on feet first.
1. Green Tea
Green tea is a well-known anti-inflammatory element and contains plenty of antioxidants and vitamins to heal the foot blisters. The application of this method is pretty simple. Take a green tea bag and steep it in one cup of hot water for 10 minutes. Take out the bag and let it cool. After waiting for 5 minutes, apply this moisture tea bag on your blisters. Press it for a few minutes. Continue doing this method for 5 times a day and all those blisters would get vanished. You can also drink green tea to speed up the curing process.
2. Castor Oil
If you want an easy yet affordable solution to treat your foot blisters then castor oil should be the ultimate choice. It is the easiest way to heal foot blisters quickly. Buy a jar of castor oil from the market. Take one cup of it and apply onto the foot blisters using a fresh Q-tip. Leave it in overnight. In the morning, you will get to see that the blister pelt has dried out completely. But never pull off the dried skin as it can create the further infection. Let it come out naturally. Apply castor oil method for a week and you will be freed from all your blister troubles.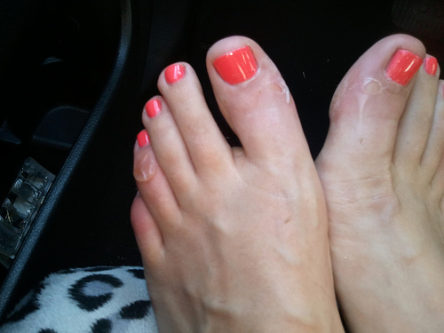 3. Turmeric Powde
Turmeric has the best healing elements and this is also a natural anti-inflammatory substance. Turmeric has the ability to prevent infections. Turmeric powder can work perfectly in treating blisters. First, take 5 tbsp of raw turmeric powder and add 3 tbsp of fresh rose water into this. Make a thick paste and apply it on your blisters. Keep the paste on the blisters for 15 to 20 minutes. Then clean it off using cold water. Continue doing this method for 2 to 3 times a day. You can also drink turmeric juice to accelerate the healing procedure.
4. Vitamin E Oil
If you have itchiness in your blisters then apply vitamin e oil on this. Vitamin E oil not only moisturises the pelt but quicken the curing process as well. Your itchiness will go away after applying this for the first time. Take 5 to 6 vitamin E capsules. Extract the oil from the inside and mix it with 1 tbsp of Calendula oil. Apply the mixture on your foot blisters. Keep this for at least one hour of time. It will get dried naturally. Continue applying this method for 7 days of time. Your blisters will definitely go away after a week.
5. Epsom Salt Water
This is one of the best home remedies to treat foot blisters. First, take a bucket of ice cold water and add a half cup of Epsom salt to this. Blend this perfectly. Soak a clean clothing material in the water and place the cloth on the blisters. The blisters will compress and would get eradicated quickly.
6. Aloe Vera Gel
Aloe Vera gel is a magic ingredient of nature which can treat any types of inflammation, infection and other skin troubles. If you are suffering from foot blisters, you can try aloe Vera gel to get the soothing effect instantly. All you need to take some fresh Aloe Vera leaves. Boil them in the hot water and extract the pure juice from the inside. Apply directly on the blisters and rub this for at least 10 minutes. Its anti-inflammatory substance will eliminate all those blisters in a week or so.
7. White Toothpaste
White toothpaste has been yet another great home remedy to treat foot blisters perfectly. Toothpaste has hydrogen peroxide, menthol and alcohol. These substances keep the skin, dirt free and can give instant relief from the itchiness. Take one teaspoon of white toothpaste and apply directly on the affected toe area. Keep this for two long hours. Wash it off with a wet cloth. You can smear some coconut oil after applying this method. If you can perform this application for thrice a day, your blisters will be gone forever.
8. Deodorant
Moisture can worsen the blister trouble. Always apply some mild deodorant on blister affected areas before going out. It will keep your feet dry for as long as possible. You can also try this method in the house.
9. Apple Cider Vinegar
This is yet another magic element of nature which can heal various types of diseases. Take half cup of apple cider vinegar. Dilute it with the fresh water. Apply this directly on the blisters.
10. Petroleum Jelly
Petroleum jelly works perfectly on blisters. Take pure Vaseline and apply this on the blister affected areas. Leave this for overnight. You will surely observe an improvement in the morning.
Some Other Tips That You Should Follow:
We believe that prevention is always better than cure and we firmly stick to that. These are not home remedies, but some preventive solutions to defend blisters from happening.
Always cover the blistered area with a medicated bandage. Change the bandage two times a day.
Soak your feet in warm water to get rid of itching and pain. You might also want to consider a foot detox. There are plenty of potential benefits from ionic foot soaks. Head to amajordifference.com to find out more.
Never wear ant tight shoes as this can create friction. Excessive friction can turn into terrible blisters.
Never wear socks or boots for the longest period of time.
Keep the feet as much dry as possible.
Always clean the blister boils with the alcohol solution and hydrogen peroxide lotion.
Apply antiseptic ointment daily on the blister affected foot. It prevents the dirt from sticking on the skins and quickens the healing procedure.
Keep your feet open to and this is the easiest way to prevent blisters